5paisa Wealth
There is no better feeling that having all your ducks in a row when it comes to finances. And we help you stay on the top of this game with our all-new 5paisa Wealth. 5paisa Wealth offers professional portfolio advisory for your investment with an aim to deliver consistent returns in the long run. It relieves you from monitoring and balancing your assets regularly, thus making wealth creation easy for you. We support you with a seasoned expert who will review and recommend the changes to your portfolio on an on-going basis while managing risk appropriately.

Under 5paisa Wealth, we bring the best investment managers with a proven track record. These veterans provide intelligent investment advice using extensively researched Fundamental and Technical information.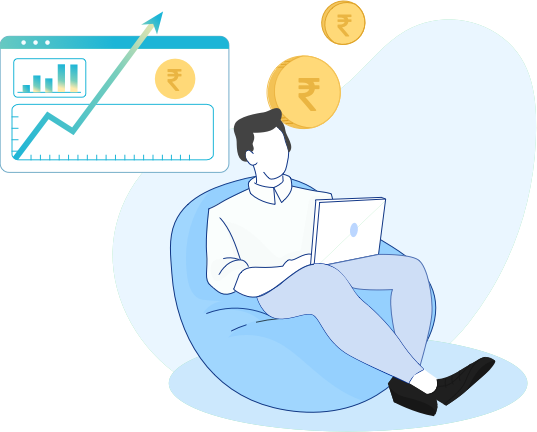 Funds

Abakkus Smart FlexiCap
High Volatility
Predominantly within Top 250 companies with select smaller companies to generate alpha

Alpha Core & Satellite
High Volatility
A selection of competitive stocks that aim to give you superior risk adjusted returns.
Why 5paisa Wealth?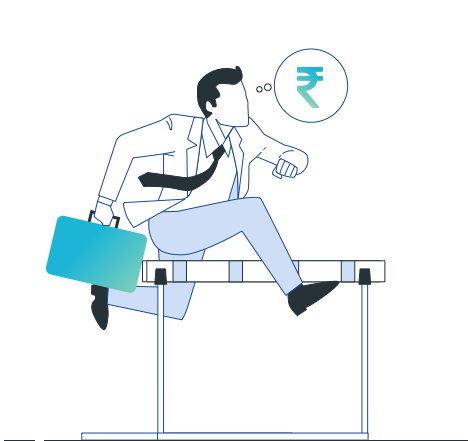 5paisa is the first discount broker in the country to introduce a portfolio advisory services for its customers. Why choose 5paisa Wealth for your investments?
Experienced fund managers
Proven track record of returns
Diversified portfolio advisory to reduce risk
Quality stock selection
Multiple portfolio offerings
Complete Transparency as stocks are held in Demat of Investors
Disciplined approach and active monitoring
Monthly performance reports
Why better than PMS and MF?
5paisa Wealth is a better investment option than both Mutual funds and other portfolio management services. Mutual funds limit the investors to a single segment and generally have an exit load attached, whereas we give you completely diversified portfolios and you can enter and exit anytime you want. Also, we advise you where to invest in vis-à-vis mutual funds where the fund manager completely decides where the investments will be put in.

You can start investing with 5paisa wealth with just Rs. 2.5 lac. PMS services require at least Rs.50 lac investment to start with. Hence, you can get the best advice at much lower investment in 5paisa Wealth.
Our Expert Team

Sunil Singhania
20+ years experience
Sunil, a CA Rank Holder and CFA charter holder, has a distinguished track record of over 2 decades in Equity Investments. Earlier as CIO-Equities for Reliance Mutual Fund, he played an instrumental role in building RMF into one of India's largest AMCs overseeing ~USD 11bn of equity assets.
Reliance Growth Fund (MF), independently managed by him, has the unique distinction of having grown over 100 times in 21 years. Reliance Small cap Fund was rated amongst the top Mutual funds in its category. He is currently appointed on the IFRS Capital Markets Advisory Committee (CMAC) and the only member from India to be appointed for the same. (2020-2023)
He served on the Global board of CFA Institute, USA (2013-2019) and as Chairman of the Investment Committee (2017-2019) of the CFA Institute, USA.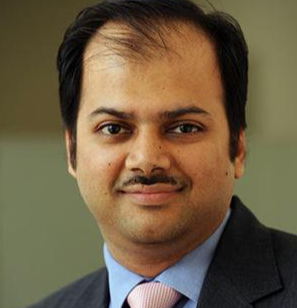 Pankaj Murarka
25+ years experience
Pankaj is the founder and drives the investment process at Renaissance Investment Managers. He has over 25 years of experience in Equity Research & Fund Management with credible track record of performance over his professional career.
In his last role, Pankaj was associated with Axis Mutual Fund as the Chief Investment Officer (CIO) managing over $2bn in Indian Equities. He was part of the team that set up Axis Mutual Fund in 2009 and over the years built it into one of the leading AMC in India on back of excellent investment performance. He was responsible for the performance of all the equity funds of Axis AMC and during his stint as Chief Investment Officer, Axis AMC was recognized as the best Equity Fund house of the year by Outlook Money for 2014.
He was also awarded as Best Fund Manager – Runner up Award for Axis Midcap Fund by Outlook Money in 2014. The fund delivered a CAGR return of 24% (2011-2015) significantly outperforming the benchmark and was a top decile fund for 2012 & 2013 and was ranked the No1 performing fund in India across all funds in 2014 on 3 year basis.
He was also recognized by Outlook Money as a Leading Fund Manager with 5 years of track record of consistent performance in the year 2015.
Pankaj has also worked with Merrill Lynch as India Portfolio Manager for Strategic Investment Group. He has also worked with Rare Enterprises, Motilal Oswal Securities and UTI Mutual Fund. During his career apart from delivering superior risk adjusted returns consistently over 20 years in public markets, Pankaj has also been instrumental in executing various PIPE and Private Equity investments.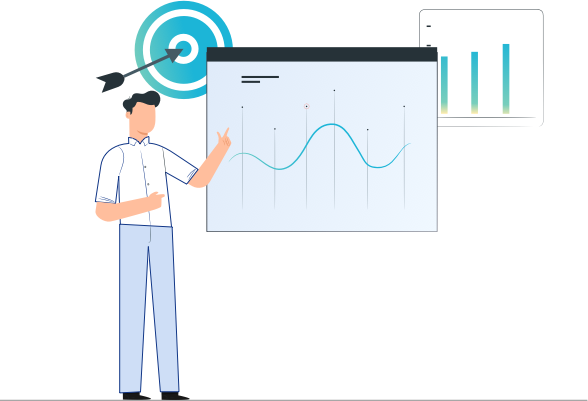 Investment Philosophy
If you are a mid to long term equity market investor who believes in disciplined wealth creation from stock market, 5paisa Wealth is "The Right Choice" for you. Whether you are a naïve or a pro investor, 5paisa Wealth caters to all.
For new to market investors – For you lack of knowledge and experience is the major hindrance, to overcome which we offer expert advisory that makes investing easy for you.
For experienced investors – Since you are more concerned about optimization of your potfolio to churn maximum profits, we provide diversification to the portfolio with proper risk management.
How to Invest Process
Step 1
Click on Invest Now
Step 2
Click on Subscribe Now
Step 3
Fill Basic Information like Name, Email and Mobile
Step 4
Choose Billing plan (Only 1 will be shown here) & finish payment
Step 5
Once payment is completed, You can start investing in this portfolio
Step 1
Click on Subscribe Now
Step 2
Fill Basic information
Step 3
Fill your risk profile
Step 4
After filling the risk profile, system will check if the profile is right for you or not. If it is, then you can proceed. If it is not, then it will caution you against purchasing the smallcase. However, You can ignore the warning if you wish.
Step 5
Fill PAN information and choose billing plan
Step 6
Sign Investment Advisor agreement by entering OTP delivered to email
Step 7
Pay through eNach mandate
Step 8
Once payment is completed, You can start investing in this portfolio.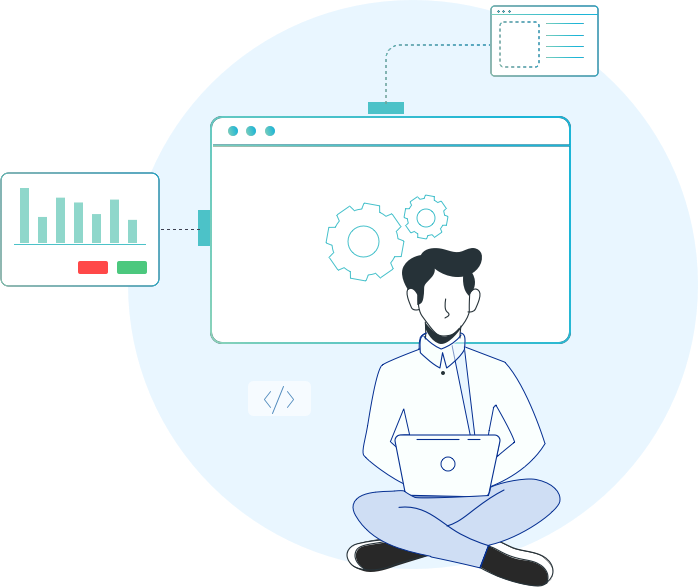 Credibility
Rahul Veera

Abakkus Asset Manager LLP

Rahul Veera has over a decade of equity market experience. Prior to Abakkus Asset Manager LLP, he has been associated as an equity research analyst for organizations like Edelweiss, Morgan Stanley, Elara capital and was tracking multiple sectors like Pharma, Chemicals, Oil & Gas, Cement, etc. His expertise lies in stock selection across the market cap with strong focus on bottom-up research. Rahul is MBA from Swansea, UK and alumnus of IIM Calcutta with specialization in Finance.
Pawan Parekh

Alpha Portfolios

Pawan Parekh has over 15 years of experience in investment research. He started his capital markets career with Edelweiss Securities as an equity analyst. Over the years, he has worked with several marquee organizations like Deloitte, HSBC and HDFC amongst others. He actively interacts with company managements and industry experts to gauge the upcoming trends/ disruptions across various sectors. He likes to travels across the country to gain better understanding of ground realities. He has depicted ability to understand different business models across multiple sectors.
Frequently Asked Questions